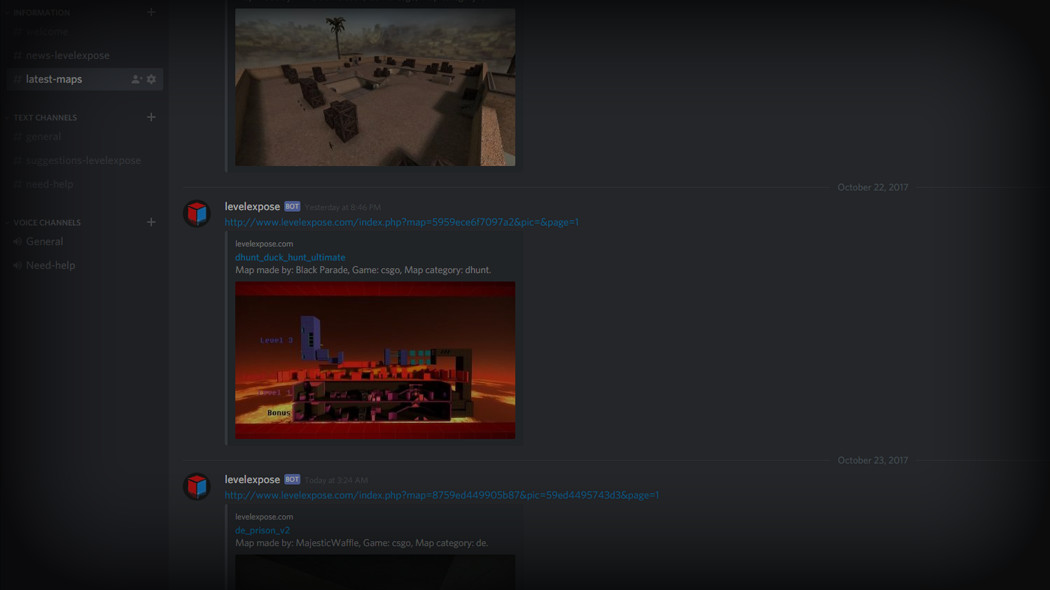 Updates to levelexpose.com (beta 0.11).
• Added discord server, steam group and a facebook page to levelexpose. • Maps uploaded to levelexpose will be...
Posted by Mike Danielsson 2017-10-23 12:07:06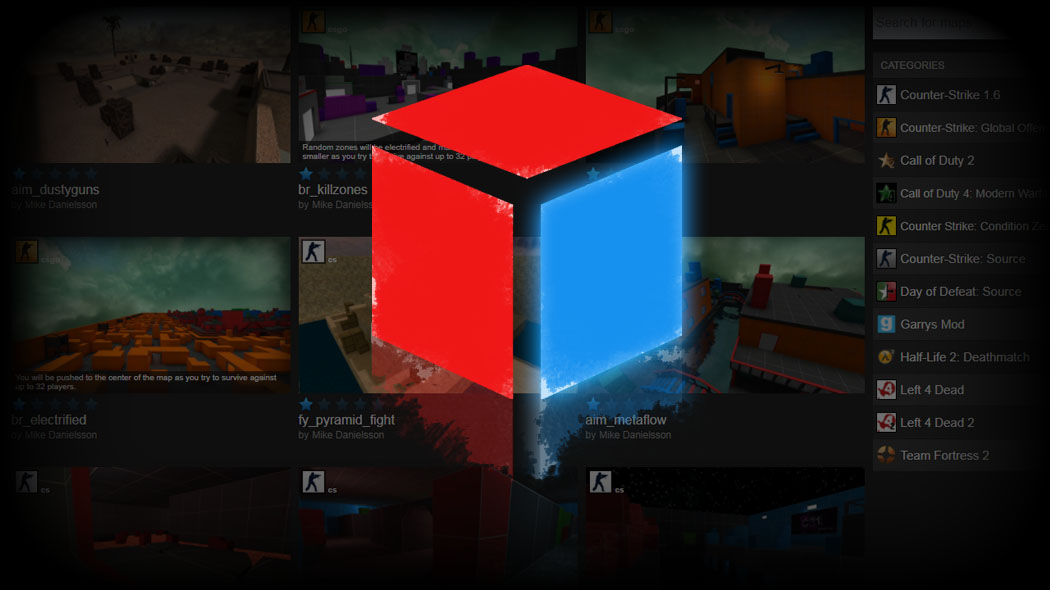 levelexpose.com is online!
Hello and welcome to levelexpose, my name is Mikael Danielsson and I have been working on this site for 7 - 8 months now. I m...
Posted by Mike Danielsson 2017-10-11 00:25:14